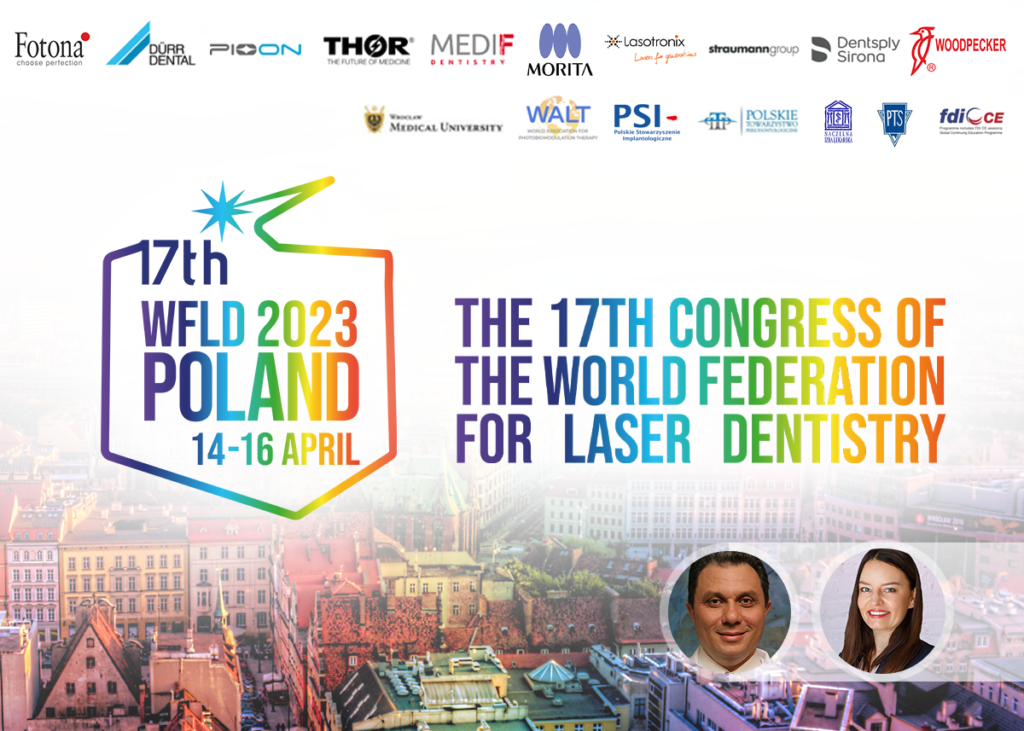 14th – 16th of April 2023, Wroclaw will be hosting the 17th international Congress for WFLD – World Federation For Laser Dentistry!
We are thrilled to invite you to take part in the next WFLD Congress – this time in Poland! The Congress will be held in the Medical University of Wroclaw's Faculty of Pharmacy's building. It is an amazing opportunity to meet with experts from all over the world and learn everything that is new in the field of Laser Dentistry. We would also like to invite you to take part in our Poster Session – the abstract submission closes on the 28th of February 2023.
During the 17th WFLD Congress, we plan to combine theory with practice along with the active exchange of professional experience on the subject of current trends and new developments in Laser Dentistry. Dedicated workshops and lectures will be an unusual opportunity to confront doctors, assistants, and hygienists with new trends emerging in the dental industry.
We sincerely invite you to follow our Congress website – wfld2022.com and we hope to see you in Wroclaw soon!
We will post updates about the details of the Congress as soon as possible. Thank you very much for your patience.
Platinum Sponsor

Gold Sponsor

Silver Sponsor

Honorary Patrons


Media Patrons